Passerel Plus Annual Rye Grass 50 lb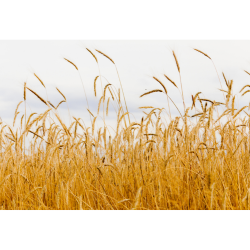 The Pennington Passerel Plus Annual Ryegrass 50 lbs. is a cool season annual grass that is primarily utilized for utmost quality grazing, hay or silage. It is special formulated for an improved rust resistance, cold tolerance and higher yields. Passerel Plus is made of total digestible nutrients and crude protein. It is well productive in late spring and it can be sod-seeded into warm season perennial pasture for spring and winter forage production. Also, it showcases high quality forage for all kinds of livestock especially for growing cattle.

The Passerel Plus Annual Ryegrass is considered as a top-tier performer in university trials across the Southeast and can out-yield other ryegrass varieties by over 1,000 pounds per acre. Compared to purchased hay, Passerel Plus can save 60 percent on your feed bill, and can also save 50 percent over hay harvested on your own land. 1,000 pounds more is like getting an extra round bale per acre and that's worth over $50. Passerel Plus is late maturing, which means the grazing will be high quality for longer, further boosting gains.
U/M

/ BG

Price

Part Number

60080060

Brand

Passerel

Quantity Available

Call for availability