MBS Seed Sungrazer Plus Mix 25 lb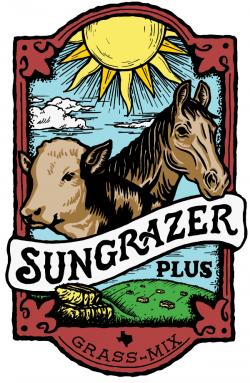 Improved varieties give improved results.
It is that simple.
SunGrazer Plus has improved bermudagrass varieties that were selected for their cold and drought tolerance, durability and high forage production, even in the first year planted. Contains CD90160, Chilly Verde and Giant Bermuda grasses. There is no Common Bermuda grass in this blend.
Plant your pasture for hay or grazing with the best bermuda grass blend: SunGrazer Plus. Non-GMO

Plant after soil temperatures warm up to 65? to 70?F in the spring. Plant 8-12 lbs per acre. The seedbed should be disked lightly to loosen the top one inch of soil and break up dirt clods. Drag to smooth and level. Best results are obtained with a good weed management program. Broadcast the seed, then drag lightly or use a roller to press the seed in the ground. Be sure that the seed is no more than 1/4 inch deep. Fertilize and lime according to recommendations obtained from a soil test.
U/M

/ EA

Price

$195.00

Part Number

60070500

Brand

MBS Seed

Quantity Available

Call for availability